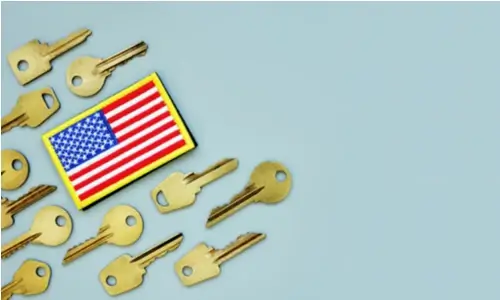 Borrowers who have purchased a home with a VA loan know that they come with amazing benefits: no down payment, low interest rates, and no mortgage insurance. These mortgages backed by the Department of Veterans Affairs give current and former U.S. service people a leg up in becoming homeowners. Some borrowers may wonder though 'how many VA home loans can I have?' or even 'can I have two VA loans at the same time?' Here's what you need to know if you are looking at getting a second VA mortgage.
Unlimited VA Loans for Primary Residence
Active-duty military personnel, veterans, and in some cases their surviving spouses, can use their VA loan benefit as many times as they want over the course of their lifetime. If you were a first-time homebuyer with a VA loan, when you sell that house, you can again use a VA loan to purchase your next property. You can repeat the process as often as needed.
When Do You Need Two VA Loans?
PCS Orders – Permanent Change of Station orders might be a situation where you would want or need another VA loan. If you own a home in your current city but your orders are sending you across the country or beyond, you might want to buy in your new location but hold on to your current home to return to after your service or you may have trouble selling it before you have to move.
Buying After Foreclosure
If you have defaulted on a VA mortgage before, resulting in foreclosure or short sale, you can usually still get a second VA loan in as little as two years later. However, the amount you can borrow without a down payment may be restricted.
Loan Assumption
In a situation where you want to have your home loan assumed, perhaps by a friend or family member, your VA loan entitlement (more about that later) stays with the property. If you want to buy another house, you'll probably want to use a VA loan again, but the dollar amount of help will be reduced.
Second Home
If you have paid off your original VA home loan and want to keep that home but also buy a second home, you might be able to qualify for an additional VA mortgage.
Entitlements
Whether you can take out a second VA loan is all determined by your allotted VA loan entitlement. This is the home much of your loan the VA will guarantee, or in other words, how much your lender will reimburse your lender if you default on the loan. This is generally 25% of the loan amount. However, there are two levels of entitlement, a basic and a second tier. In most parts of the country, most veterans qualify for a basic entitlement of $36,000 (more in the nation's priciest areas) on home loans of $144,000 or less. Because that amount is usually not enough to cover a standard down payment on most homes, the VA also provides a second tier of entitlement, another 25% on any loans above the $144,000 loan level.
For example, if you currently own a home that you purchased with a $250,000 VA loan, your VA guarantee at 25% would have been $62,500. Your PCS Orders are sending you across the country and you'd like to keep your old house, rent it out while you're away, and also buy a home in your new location. When calculating how much a second VA loan will cover, you'll have to subtract the amount you're currently using ($62,500) from the total entitlement available.
Calculating entitlements can get complicated, so talk to us with any questions you have. The good news is that VA loans can be used concurrently in some cases and over and over again as you buy and sell your way up the property ladder.
These materials are not from HUD, VA, or FHA and were not approved by HUD or any other government agency.