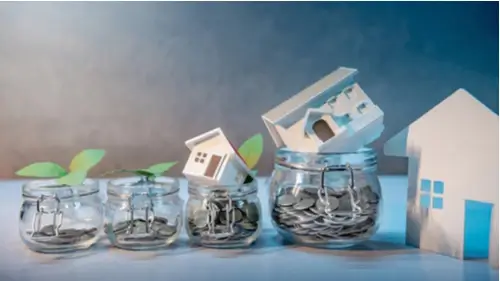 With interest rates on the rise from their historic lows, you may be wondering if there is still time to take advantage of refinance savings on your home mortgage. How long does it take to refinance a loan? Will you be able to complete the process before rates rise any farther?
Why Refinance?
First, it's important to consider why you want to refinance. One of the most common reasons is to lower your overall interest rate, saving you money on interest in the long run and on your monthly mortgage. While today's rates are still extremely low, if you got a home loan in the past several years though, your rate may already be lower than what is available right now. Be sure to check your current interest rate.
Another reason to refinance may be to shorten your loan term. Maybe you are nearing retirement and want to have your home paid off before then. You can refinance from a 30-year loan into a 20-, 15-, or even 10-year loan to accomplish your goal. This will increase your monthly mortgage payment; online calculators can help you determine which option is affordable for you.
You might also want to refinance to pull cash out of your home's equity. A cash-out refi can provide you with a large chunk of money to be used for debt consolidation, college funds, home improvement projects, or for anything else you want.
Or you may be trying to switch out of one type of mortgage into another. For example, maybe you bought your house with an FHA loan for the easier qualifications, but now your credit has improved, and you'd like to stop paying the insurance premiums that go along with FHA mortgages. You can refinance into a conventional loan for better terms.
It is important to keep in mind however, that refinancing your existing loan to a lower rate or lower payment may result in your total finance charges being higher over the life of your new loan when compared to your previous loan.
The Application Process
Once you are ready to refinance, it's time to begin the application process. From start to finish, getting a refinance loan typically takes between 30 and 45 days, depending on how hot the refi market is. The process starts with you submitting proof of income, bank statements, and tax returns and filling out the required paperwork. Many lenders today offer digital portals for applications and uploading documents, streamlining the practice. Next come appraisals and inspections to determine the value of your home. Then the lender's underwriters will verify all the data and analyze it to determine your risk as a borrower. Your loan terms will be drafted, and you'll be brought to the closing table to sign the completed contract.
How To Speed Up the Timetable
While there is no way to guarantee a quick closing, there may be several things you can do to speed the refinance process along.
Check Your Credit - You can pull a copy of your credit report before even applying. This will help you know if you can qualify for certain refinance loans.
Determine Your Equity – Most refi loans require borrowers to have at least 20% equity in their home. You can get a rough estimate before you apply by checking the price of similar homes in your area to figure out how much your property is likely worth right now. Once you settle on a value, subtract your mortgage balance from that figure. Divide that difference by your home's estimated value to find your equity. So, if you think your home is worth $300,000 and you still owe $250,000, then your equity is only about 17%. You may still be able to refinance with less than 20% but you'll have to search out programs that apply.
Prepare Your Documents – You can help the process go faster by having all your documents ready to upload or share from the start. This might include the past two years of W-2s or 1099s, the two most recent pay stubs, bank statements from the past two months, and two years of tax returns.
Maximize Your Appraisal – the refinance timetable will be slowed down if the appraisal says your home is worth significantly less than originally thought. You can help by deep cleaning your property before the appraisal and by repairing any issues you've been waiting on. Sprucing up your home's exterior curb appeal can also help make a good first impression. And if you've made any significant upgrades or improvements to the house, you can provide the appraiser with receipts, contracts, and permits to prove the extra money and work that has been done.
Hopefully, after taking all these steps your refinance will take the minimum amount of time to complete and you can enjoy the savings or extra cash very soon!