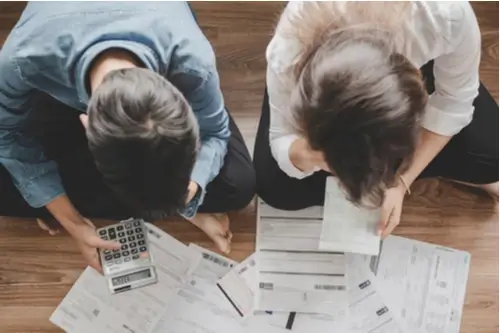 The COVID-19 pandemic has turned so much of life on its head. Many businesses were unable to reopen after long shutdowns, putting many people out of work. And while there may be plenty of jobs available now, they may not always pay as well as a previous one did. This can result in some tight and even impossible mortgage situations. If you are struggling to pay your mortgage, here are some steps you can take to avoid financial disaster.
Call Your Mortgage Servicer - Honesty is definitely the best policy in this situation. Call the company that handles your mortgage right away and explain your circumstances. The earlier you let them know, the more options they will have to help you avoid foreclosure.
You can find a phone number for your mortgage servicer on your monthly mortgage statement or on the company website. Calling and talking to a live person is the best way to make sure your concern is properly addressed.  To make the call go smoother, be prepared to give them the facts about why you cannot make your mortgage payment and whether the circumstances are temporary or permanent. The servicer will also want to know details about your situation, like the amount of your income, your fixed expenses, and any other assets you currently hold. 
Find a Mortgage Counselor - If you'd like an impartial party on your side, you can reach out to a HUD-approved housing counselor to give you expert advice. This help is free and can illuminate more options than you were aware of.  There are many private and federal programs for mortgage loss mitigation that they can recommend. They can also help explain the different options your mortgage servicer offers and help you figure out which works best for you. And your mortgage counselor can guide you through the entire process, including walking you through paperwork and other requirements.
You can search for counselors in your area by visiting the hud.org

website. The Consumer Finance Protection Bureau also has a HOPE Hotline for helping you find counseling and other resources. It is open 24 hours a day and seven days a week at (888)995-HOPE.

Consider the Options - Depending on your situation there may be several avenues to avoid foreclosure. If your financial setbacks are temporary, you may be able to refinance into a loan with a lower payment. Or you might look at a mortgage forbearance plan that allows you to stop making monthly payments for a set amount of time. Servicers can also work out other types of loan modifications, that might let you make smaller payments, or they might adjust the rate or terms.
If your financial straits are more permanent, you may need to take drastic measures like selling your house. Most homeowners into today's hot market have plenty of equity and you might even come out with leftover cash to buy a different home. If you do not have any equity, you may need to consider a short sale, where the servicer agrees to let the home be sold for less than you owe on the mortgage. And an option of last resort is to give your home back to the lender through a "deed-in-lieu of foreclosure" deal. Again, a good mortgage counselor can help you navigate all these various paths.
Beware of Scams -There are plenty of unscrupulous individuals out there, ready to prey on desperate homeowners. Watch out for third parties who ask for upfront payments, asks you to sign over the title of your home to them, instructs you to send money to anyone other than your mortgage servicer, or tells you to stop paying your mortgage. Scammers are clever these days, so examine logos and email addresses carefully before trusting them.