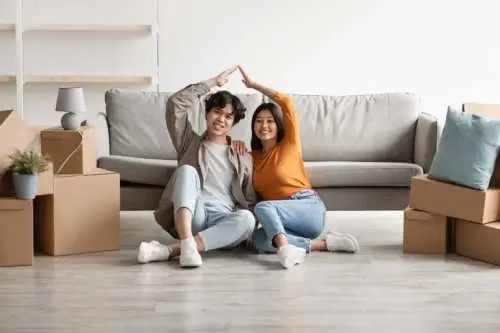 Last week the Federal Housing Finance Agency (FHFA) announced the new conforming loan limits (CLL) for mortgage loans in 2023 and based on U.S. home price growth, they are increasing to 12% for the coming year. The new conforming limit will be $726,200 for most areas of the country, a $79,000 increase from 2022's $647,200 limit. And that is a sizable jump, it is a smaller increase than last year's 18% CLL hike, an indication that the housing market is cooling off.
All of this has implications for you if you plan to buy or refinance in 2023. Here's what you need to understand about the increased conforming loan limits.
What are Conforming Loan Limits?
Decades ago, in order to promote great numbers of American homeownership, the U.S. government created two government-sponsored agencies, Fannie Mae and Freddie Mac. These groups would buy mortgage loans from private lenders as long as they met certain guidelines, taking the loans off the lender books and freeing up capital for them to make more loans faster. This provides a guarantee to the lenders and has been successful at encouraging them to make plenty of affordable mortgages to borrowers across the country.
One of the requirements for Fannie and Freddie to be able to buy back private loans from lenders is that the mortgage amounts must be under the loan limits set by the FHFA each year. The FHFA determines the limit annually based on the national median home price and how much it has risen from the previous year. This reduces the government's (and taxpayer's) risk of paying for unsound or speculative loans.
How Do Conforming Loan Limits Affect You?
If you want to be able to get a Fannie or Freddie-backed home loan, you'll have to buy a home within the CLL for your county. If you live in an extra pricey area like Hawaii, California, or the D.C. area, you may think that a conforming loan is off the table for you. The good news is that the CLL is actually even higher for the nation's most expensive real estate markets. The top limit for areas where 115 percent of the local median home value exceeds the normal CLL will be $1,089,300 for single unit properties in 2023, the first time it has topped $1 million. This includes all of Alaska, Hawaii, Guam, and the U.S. Virgin Islands, as well as various counties in California, New York, Florida and other states. 
If the property you buy is over the conforming loan limit for your county, you will need to apply for a jumbo loan, which may not come with the same interest rates and terms as conforming loans. Jumbo loans are also typically harder to qualify for than their conforming counterparts.
If you are planning to buy an investment property, there are also conforming loan limits for two- to four-unit residences as well. The basic CLLs for 2023 are as follows:
Two-unit properties: $929,850

Three-unit properties: $1,123,900

Four-unit properties: $1,396,800
Buying a rental unit under these limits can help you get the best deals and easiest qualifications on investment property loans.
Contact us if you have any questions about the new conforming loan limits.