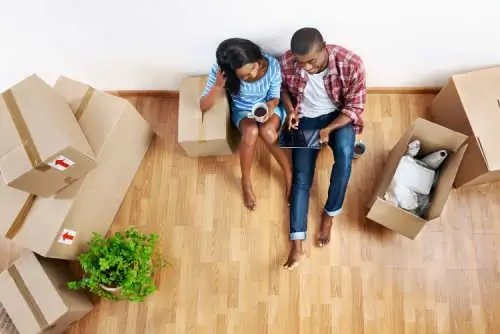 Buying a home is one of the biggest and most important financial decisions most people will make in their lifetimes. It is no wonder then that people want to be sure they are truly ready for the purchase. Here is a list of 6 ways to know that you have sufficiently prepared yourself for homeownership:
You Know How Much You Can Afford
Before you even start looking at homes, it is essential to figure out how much you can afford to pay for a property. This will be determined not only by the amount of monthly mortgage principal and interest, but will also factor in homeowners insurance, private mortgage insurance (PMI), and property taxes. Ideally your total housing costs should add up to no more than 25% of your monthly income. You can talk to a lender or consult one of the many online mortgage calculators to figure out how much home you can realistically afford. 

You Have Money for a Down Payment (recommended but not required)
Once you know the maximum home price and monthly payment you can afford, you can also figure out what size down payment you need to save. A 20% down payment will allow you to avoid PMI fees, but many first-time buyers find it difficult to come up with that kind of cash. Fortunately, there are plenty of home loans that require as little as 3% down. If you qualify for a VA or USDA loan, or you are eligible for grants, you may not have to put anything down at all. 

You Have Money for Closing Costs (recommended but not required)
All mortgage loans will require fees in the form of closing costs. These include expenses like appraisals, home inspections, title searches, loan origination, and credit report checks. Closing costs average about 3%-4% of the loan amount total. In a buyer's market, like we are in now, most sellers will agree to cover the closing costs of the buyer's loan. It might also be possible to finance some or all of your closing costs with your new mortgage.

You Have an Emergency Fund (recommended but not required)
In addition to being able to make your monthly mortgage, you need to be prepared for the many costs of daily homeownership. Appliances break, plumbing and HVAC systems need to be fixed, roofs need to be replaced, and yards need to be maintained. It is critical to have extra funds available to cover all these costs.

You Have Been Pre-Approved
For home sellers to take you seriously, you will need to have a letter of pre-approval from your lender. That requires choosing a lender and providing them with all your essential financial data so that they can determine your credit-worthiness. They will issue you a pre-approval letter that tells sellers you have the promise of mortgage financing for the purchase.

You Have Researched Possible Locales and Neighborhoods
Just as important as having your home loan funding in order is knowing where you want to buy. Real estate listings can only show you so much; digging around on the Internet and asking questions of your agent can help you figure out which neighborhoods are the best fit for your lifestyle and preferences.
Understanding the points listed above can give you the confidence that you are prepared to buy a home with all its accompanying responsibilities.
If you're in the market for a new home, give us a call today. We'd love to help you get pre-approved for your mortgage so that you can buy your next home.
These materials are not from HUD or FHA and were not approved by HUD or a government agency