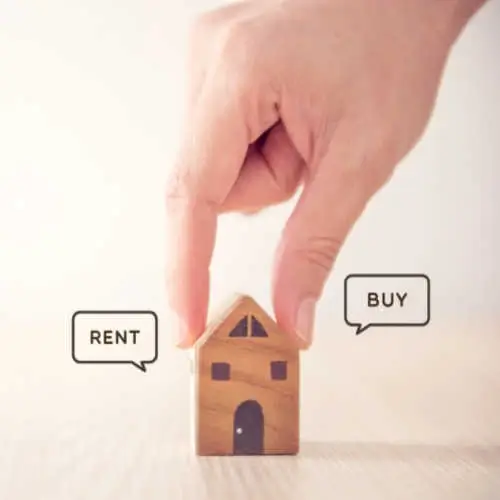 One of the major barriers to homeownership for first-time homebuyers is their limited credit background. It takes time to establish a full credit history, and only certain types of regular payments, like auto loans, student loans, credit card payments make it into your report. Sometimes your limited credit history does not give an accurate picture of your ability to repay a loan.  
Apparently, federally backed mortgage investor Fannie Mae agrees. Recently the company decided to accept rent payments as a qualifying factor for home loans. Fannie Mae and counterpart company Freddie Mac are government-created firms with a mission to promote U.S. homeownership and a stable housing market. They buy up a majority of the mortgages made by private lenders and resell them to other investors. Most lenders want to get existing loans off their books as quickly as possible to free up cash for new loans, so reselling loans to Fannie and Freddie is very popular. The two entities will only buy home loans that fit their qualification rules though, so lenders are highly motivated to stick to those rules. That means many lenders will also start embracing rent payments as a qualification measure on applications. 
This change was made as Fannie Mae sought ways to close the homeownership gap between races in the U.S.  "While credit history is a key element in evaluating a borrower's ability to make a mortgage payment, building credit in the United States is not an equitable endeavor," wrote Fannie Mae CEO Hugh Frater in a blog post. "Most ways to establish credit involve student loans, credit cards, or parental co-signers. But people of color are statistically less likely to use these forms of credit to manage their financial lives."  
"For many households, rent is the single largest monthly expense. There is absolutely no reason timely payment of monthly housing expenses shouldn't be included in underwriting calculations," added Sandra L. Thompson, acting director of The Federal Housing Finance Agency, Fannie Mae's regulator. 
So, if you are a first-time buyer without much established credit, your history of timely rent payments can now be factored into your creditworthiness.  The process works like this: You apply for a mortgage with your traditional credit report. If you do not qualify based on that history, your lender will then ask to examine your bank statements. Fannie Mae's automated system will then scan for 12 straight months of on-time rental payments. It doesn't matter if you paid by check or electronically; the system should be able to detect rent payments even made through Venmo or other online platforms. And Fannie Mae says this data will only be incorporated if it will improve your eligibility, not if it will hurt your chances. 
Fannie Mae says that about 17% of applications with a limited credit history who don't qualify for a mortgage would actually be approved if their rental payments were included. If you are unsure if you can meet all the mortgage requirements to be a homeowner, talk to your lender about whether your history of timely rent payments could be considered.
These materials are not from HUD or FHA and were not approved by HUD or a government agency.