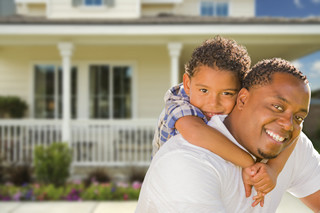 The singular most important factor to getting the best mortgage rate and getting approved in the first place is to have superior credit. If you live in the Miami area, it is best if you consult with a Miami mortgage lender to learn about how to revamp your credit score two to three years before you are considering buying. This will help you to get the best credit score possible. Consider these five tips to boost your credit in order to get the best mortgage rate possible: 
Lower Credit Card Balances.
If you have substantial credit debt, you need to lower your balances in order to get a better mortgage rate. Additionally, if you are nearly maxing out your credit cards, it is wise that you eliminate those balances for at least a year in order to get a better credit score and have a lower debt ratio.
Allow Credit Inquires to Expire.
Do not have necessary inquiries on your credit. Credit inquiries take two years to expire. Thus, let the clock run on those inquiries and you will get a better interest rate on your mortgage and have a higher change at being approved.
Have an Established Credit History.
Usually, it is best to have an established 2 – 3 years of credit history in order to be eligible for being approved with a mortgage. The general rule of thumb is that the more credit history that you have, the better chances you have at getting a lower interest rate for your mortgage.
No Delinquent Accounts.
If you have bad credit history or faced a bankruptcy previously, you are going to have to wait seven years to get approved for a mortgage with a low interest rate. The reason for this is that the bankruptcy is going to stay on your credit for a total of seven years.
Have Revolving Credit and Loans to Establish History.
It is important to diversify your liabilities in order to have a better credit score. It is wise to have a balance between revolving credit cards and personal loans in your history to show your versatility. This will allow you to get the most competitive interest rate on the market for your mortgage assuming that you have made these payments on time.
If you are looking for a low mortgage rate, think ahead and complete these steps to reconstruct your credit. If you do so, you will be able to get the best rate on the market and save a great deal of unnecessary interest on your mortgage. This savings will allow you to pay off your property sooner and perhaps invest in another down the road!